In November 1983, the Demogorgon, a humanoid creature that ate people, came to Hawkins, Indiana. The creature came from Upside Down, which is a parallel dimension. When Hawkins National Laboratory tested the subject Eleven made contact with it from another dimension. A gate between dimensions opened at the lab. The creature then started to hunt, kill, and kidnap people from nearby towns.
With the help of the escaped Eleven, the friends and family of Will Byers, who was one of the Demogorgon's victims, slowly started to learn the truth about the creature. In the end, the creature was defeated in a fight at Hawkins Middle School. Eleven used her telekinesis to burn the creature to ashes in just a few seconds.
RELATED: Kaws Fortnite – How to get Kawspeely skin in Fortnite
Fortnite Skin Demogorgon.
The monster in the popular Netflix show Stranger Things is called the Demogorgon. It is a humanoid predator that first showed up in Hawkins, Indiana, in November 1983. The creature came from the Upside Down, a parallel dimension. When Eleven, a psychic test subject at Hawkins National Laboratory, made contact with the Demogorgon from another dimension, a doorway to another world opened in the lab. The thing walked through, and Hawkins was scared for about a week. It took people from their homes and took them back to Upside Down, where it killed most of them.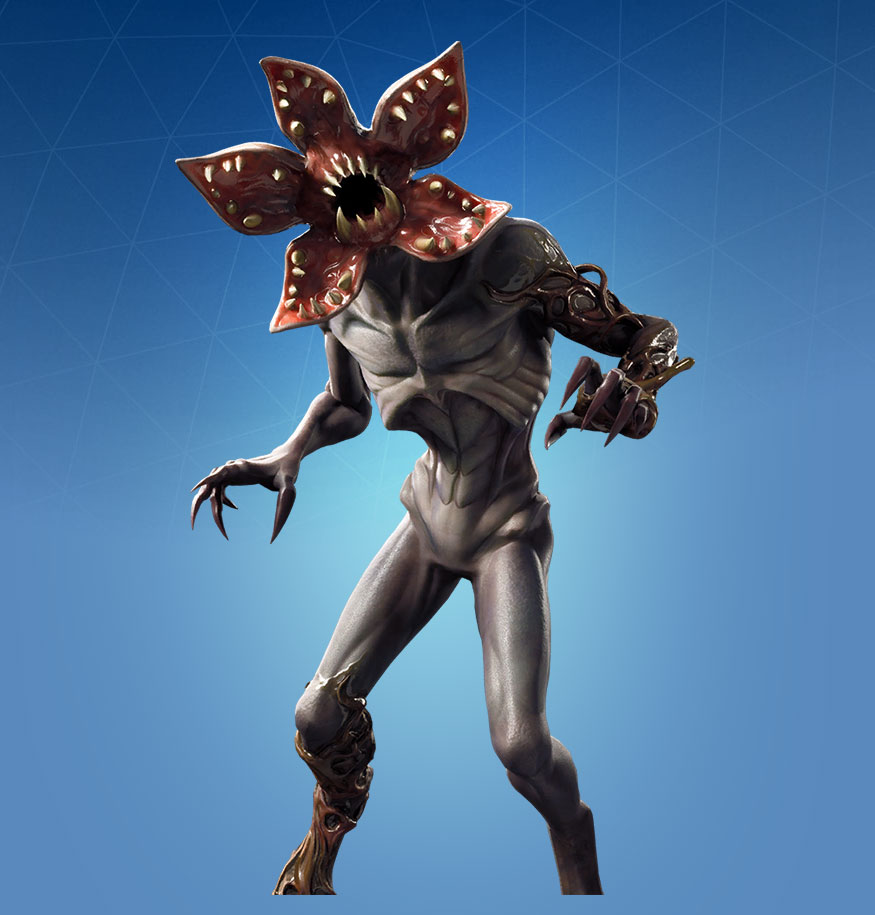 In Chapter 1, Season 9, the Demogorgon and Chief Hopper were added to Fortnite, just in time for Season 3 of the Netflix show. Before that, strange portals popped up all over the map, which may have been meant to represent the Upside Down. The only characters from the series that made it to the island are these two skins.
How Do I Get the Chief Hopper Skin in Fortnite?
The Demogorgon skin was added to Fortnite on July 5, 2019, as part of the "Stranger Things" set in Chapter 1, Season 9, Patch 09.30. It comes up sometimes in the Fortnite item store, which is the only place you can buy it.
How much does it cost in Fortnite to get the Chief Hopper skin?
The Chief Hopper skin can be bought on its own in the Fortnite item store for 1,200 V-Bucks.