How to build the best wizard in Diablo Immortal. With the Wizard, Diablo Immortal brought back another fan-favorite class. This class has an unimaginable amount of power because it can channel arcane energy and throw it around in short bursts. Wizards don't have much in the way of physical defense, but they can use magic to send the forces of Hell back where they belong.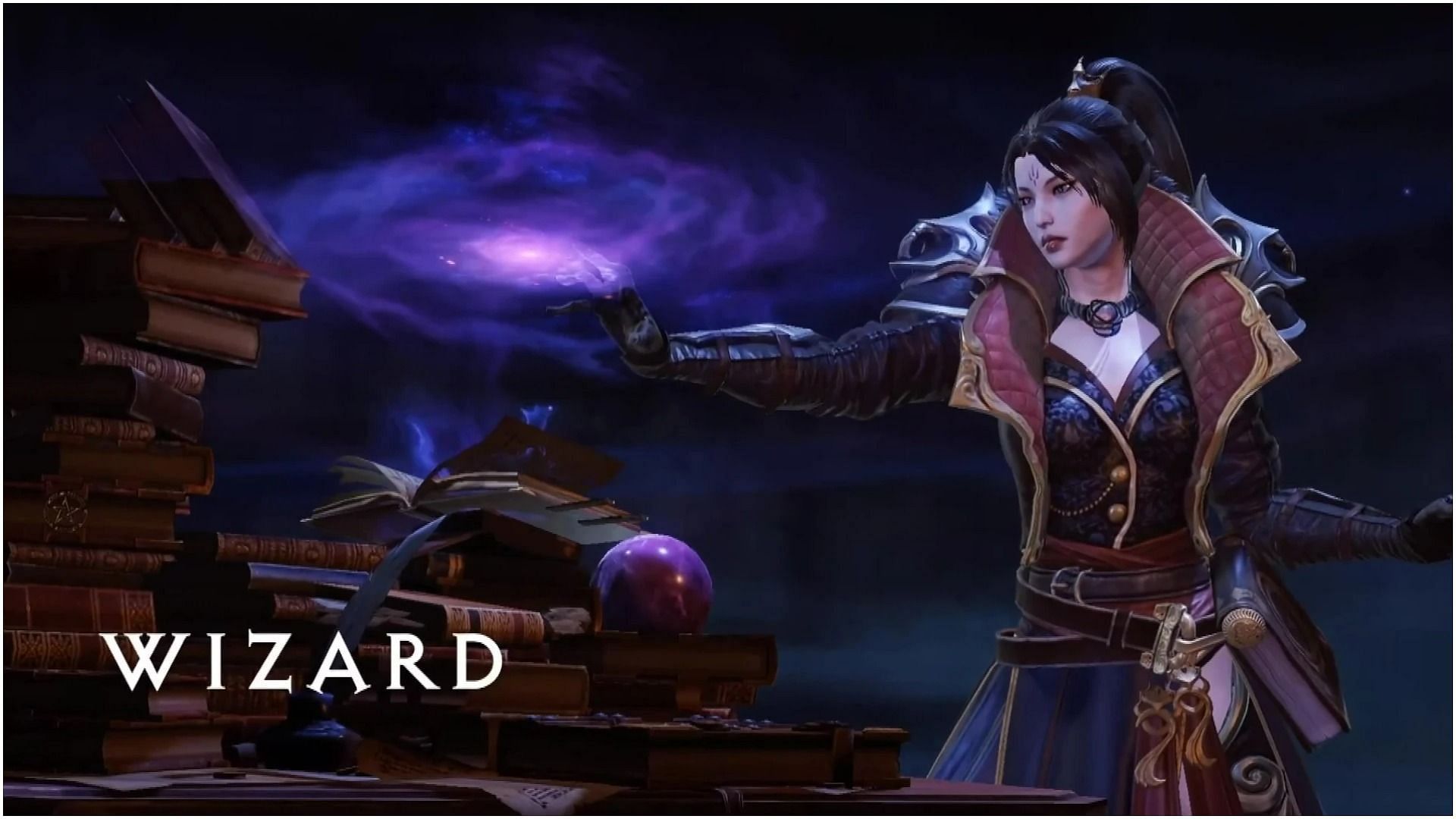 Why would you choose the Wizard in Diablo Immortal?
In particular, Diablo Immortal, elemental, and arcane magic spells cast by wizards do a huge amount of damage. Even though they are soft and squishy, they can kill enemies before they can get to the person casting the spell. Wizards are also one of the classes that use a skill that doesn't attack as part of their main rotation, just to stay safe.
-Advertisement-
The more a player levels up a Wizard, the more they will start to see some truly amazing cosmic power and start to understand why people love playing it. Pulling a meteor out of the sky and squishing skeletons under it is a satisfying thing to do.
In Diablo Immortal, the best skills for a Wizard to have are:
When you play as a Wizard in Diablo Immortal, having so much power is one of the best things about it. At first, Magic Missile and Scorch are useful spells that make things easy. By level 18, players will be able to teleport, have a good attack, and know how to use Scorch and Arcane Wind together.
Arcane Wind hurts enemies and knocks them away. It also hurts enemies who are on fire 50 percent more. When combined with Scorch, this throws a ball of fire that leaves a burning trail that does damage in over 6 seconds.
-Advertisement-
The following are skills that wizards can use:
Scorch(swap for Meteor)
the Magic Missile
Nova Wind and Lighting (swap for Black Hole)
Teleport
After this, things are going to get really bad. The big spells, Black Hole and Meteor, are learned at levels 38 and 41. For three seconds, Black Hole makes, well, a black hole. All nearby enemies are pulled in and hurt for a short time. Meteor is then used to finish the job. It calls a meteor to the field, which burns the ground and does a burning DOT.
Wizards should think about these stats and gems.
Wizards and Necromancers will want something other than strength, but that shouldn't be a surprise. Even though the damage is still the best stat for their weapons, that makes sense. Since they are a DPS class, they want to hit as hard as they can. Intelligence is the main stat that spellcasters use to do damage, and fortitude gives a weak character a little bit of defence.
For wizards, these are the stats for their weapons:
Damage
Intelligence
Fortitude
This will stay the same for their armour. In Diablo Immortal Wizards will want to stack Intelligence and then Fortitude, which will give them more damage and a little more durability.
-Advertisement-
The following is a list of Wizards' armour stats:
The most important gem for Wizards is also the Topaz for resistance. Sapphires give Armor Penetration, and a few Tourmalines for Damage wouldn't hurt if there was still room in a build. Wizards aren't very strong physically, so in general, having more resistance is a good thing.
So far, it looks like Everlasting Torment, Lightning Core, and Fervant Fang are the best Legendary Gems for Wizards. Almost every class can use Everlasting Torment in some way.
Lightning Core is a gem that depends on chance, so it might not be for everyone. It works, but I wouldn't count on it too much. If you're a player who doesn't have enough single-target damage, you could use Fervant Fang to make up for it a little bit.
Options for Wizards on the Paragon Page.
Wizards start out in Paragon the same way as almost every other class in the game. Getting as much damage as possible requires starting with Vanquisher and putting points into Damage and Zeal. But you only need one point in Zeal.
-Advertisement-
Like with other weak classes, putting some points in Survivor won't hurt and will help players take a little more damage. Vanquisher is the best choice for the early parts of the game, though.
Wizard is such a fun class to play in Diablo Immortal because you can throw around powerful forces of nature and call them up to smash and hurt the armies of Hell.